Chimney Crown Rebuilds & Repairs Are No Problem for Our Knowledgeable Crew
Improperly built crowns are, unfortunately, a common problem in the chimney industry. Back in the day, builders would use a common mortar mix to construct them, rather than a reliable cement-based one, making them unsuitable to face years of weather-related abuse – which means homeowners nowadays are facing all sorts of issues.
But there's good news for our clients in the Pittsburgh area. If your chimney crown is poorly constructed or showing any signs of damage, we can rebuild one that's guaranteed not to crack or break down anytime soon.
Qualities of a Properly Built Crown
Every crown should have the following features:
Sloped Surface
Every crown should slope downward. This prevents water from pooling on top of it and triggering more damage.
Overhang
Crowns should have overhangs that extend past the masonry walls to direct water away and ensure your bricks and mortar stay better protected and less exposed.
Cement-Based
All crowns should be built from a cement-based mixture, as this will make them better equipped to withstand harsh rains, heavy snowfall, and other bad weather days.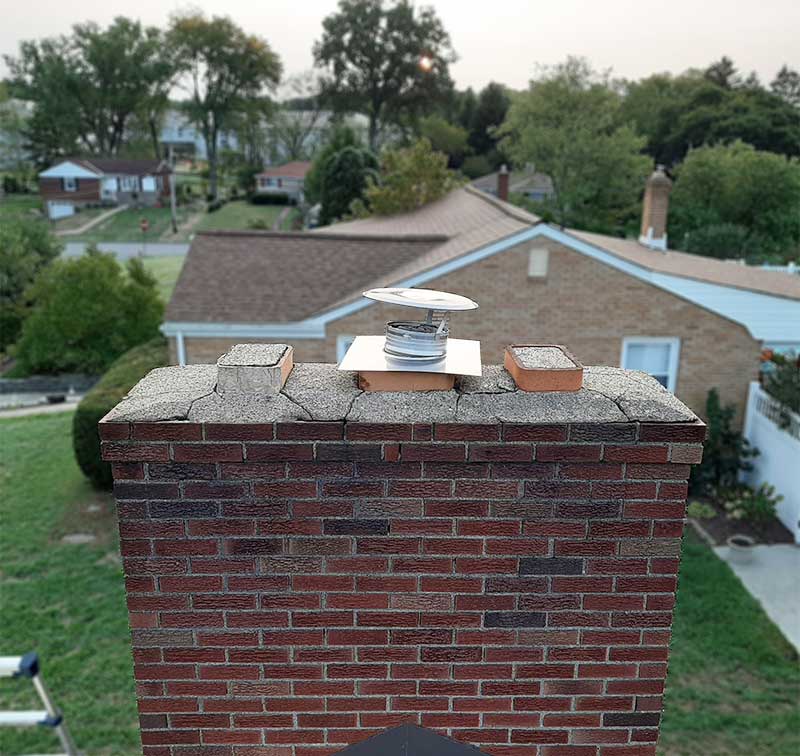 In addition, chimney crowns should be properly sized and reinforced, ensuring they can stand the test of time and last you for the long haul. Trusting a professional sweep for the job is the best way to ensure your system is built correctly and can offer the long-lasting protection your home and chimney need.
Can I Repair My Chimney Crown Myself?
Chimney crown repairs and rebuilds are complex jobs that require a lot of time on a roof.
Because of this, using the proper safety equipment and tools is imperative for a job done correctly – and safely. We'll always recommend trusting a professional for this work. Find a tech who has years of industry experience, as well as proper licensing, certification, and insurance.